Project overview
PixelPapa is a network of thousands of professionals that specialize in designs, illustrations, code snippets, and fonts. This is where creatives can easily upload, download, share, purchase and create all in one place. The beauty of the digital age means that your designs and illustrations can be digitally archived for eternity.
Ultimately, PixelPapa aims to create a global online community for artists, designers, and illustrators. A platform where their bespoke creations can be appreciated and commissioned by companies and individuals from all walks of life. Thus, PixelPapa is not just a mere gallery for fresh and innovative designs and illustrations but also serves as an avenue for marketing all the submissions to a global audience of potential design collaborations.
For this project, PixelPapa wanted to create a website that will embody their vision. Thus, we came up with a highly-responsive website filled with custom pages to properly layout all the available resources. We consider this our brainchild all the way from design to development.
Solution created by our team
1
Primarily, we made sure to make the website with a fully customized responsive WordPress design through the help of wireframes.
2
We also added custom sections for each of the resource categories namely PSD, Sketch and AI. This will make browsing through the website much easier.
3
Within the website, users can easily download the resource that they are interested in. There are direct download links for each item which will take you to its main source.
4
For those who want to get in touch with PixelPapa, they can easily send a message through the inquiry form in the About Us section of the website.
5
The website also contains a subscription email plug-in which gives subscribers the advantage of getting the latest PixelPapa updates and deals straight to their inbox.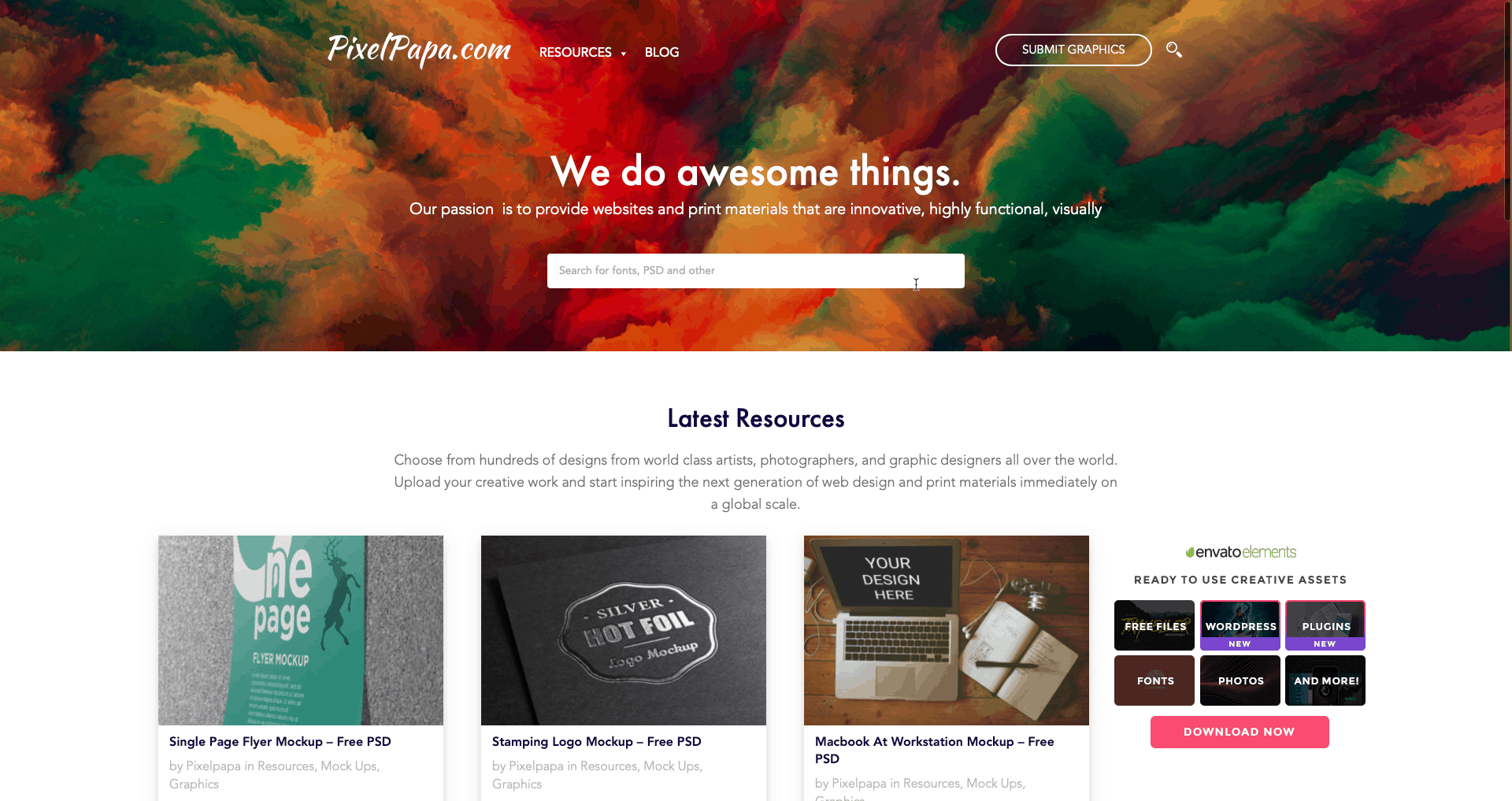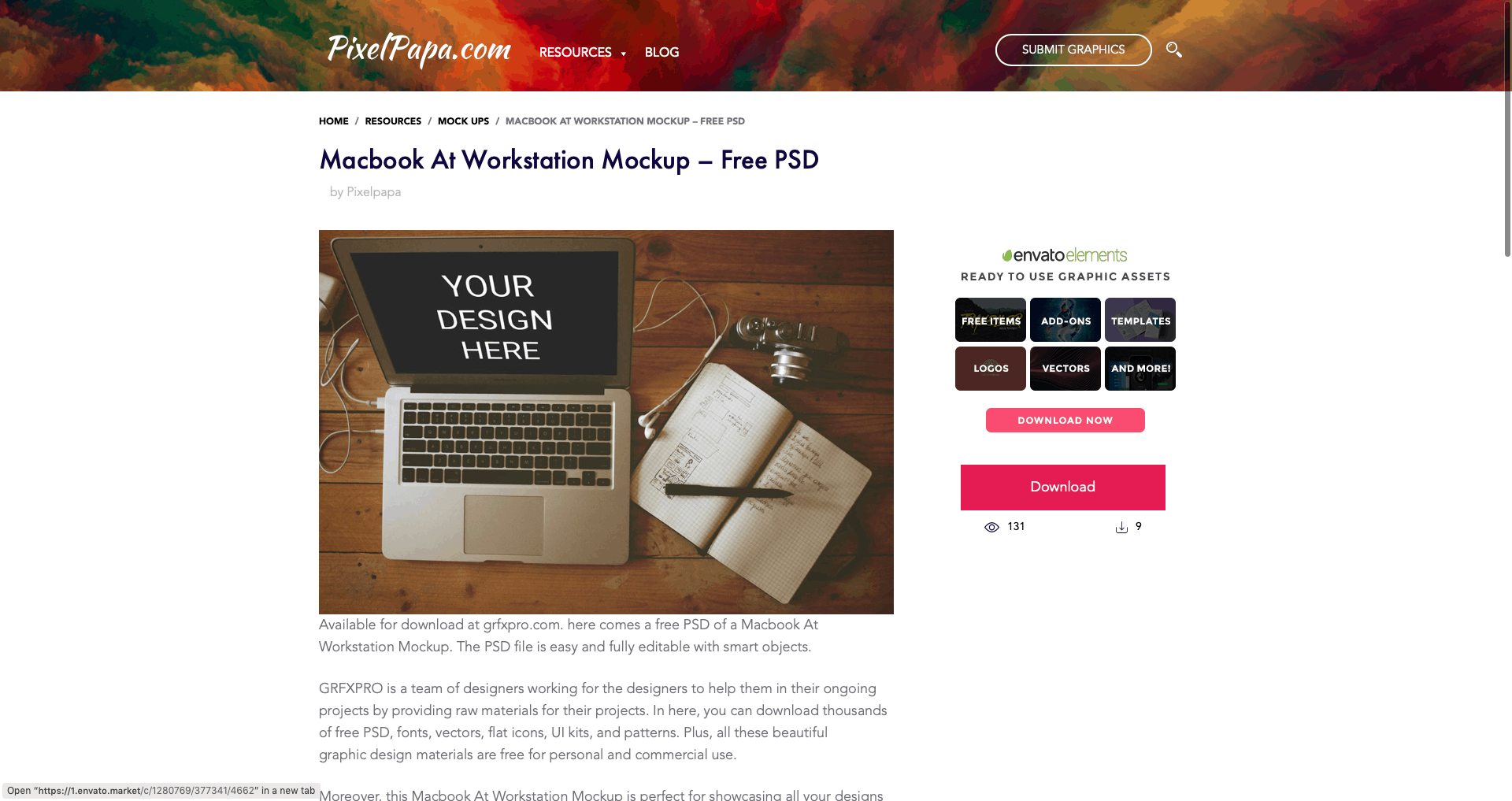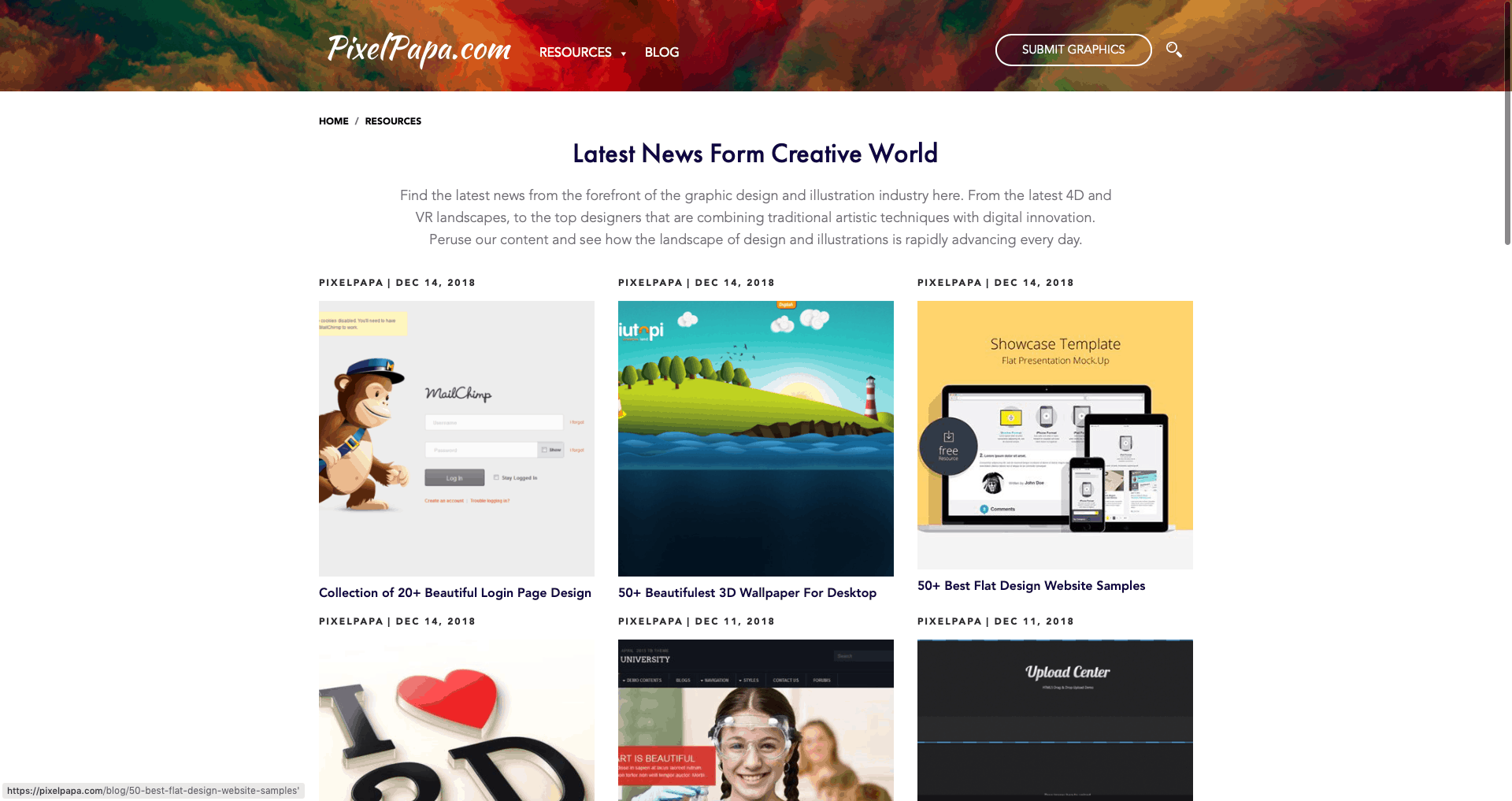 Wordpress

jQuery

Java Script

Bootstrap 4
Technologies that we used
The main technologies used for the PixelPapa.com were Wordpress and different API integrations.