Project overview
Rocelco is a Canadian-owned and operated importer and manufacturer of Consumer Electronics accessory products serving North American retailers for more than fifty years. They take pride in being of service to the North American Audio Video Industry for half a century. Up to this date, their tradition still continues along with a new role as a supplier of Ergonomic Office Products to the North American Office Products Industry.
Known for their quality brand of ergonomic office products, Rocelco works closely with China factories to create adjustable desk risers and sit-stand workstations. These products are for those who spend hours working while sitting on their desk in front of the computer. Their products help reduce the risk of obesity, cardiovascular disease, and diabetes, and extend our lifespans. Moreover, the brand promotes a sit-stand solution and making it accessible to millions of people.
Ultimately, Rocelco aims to bring both the dealer and manufacturer, the benefit of experience that money can't buy. They are very proud to have contributed to the success of their dealers and suppliers, and of the lifetime of loyal relationships that have resulted from the audio-video business.
For this project, Rocelco wanted our team to create a responsive website to be able to present their products, services and what their brand is all about in a digital platform. Our goal is to incorporate specific features in the Rocelco website to make it stand out and easily accessible to customers all at the same time.
Solution created by our team
1
Primarily, we crafted a responsive website to showcase the company's products and services exceptionally alongside great content.
2
We added a custom blog section for standing desk news, health tips, product information and so much more.
3
In the website, you can also find a contact plug-in for customers to provide feedback and potential clients to ask questions. Rocelco believes that customer feedbacks are proof of the quality of their products and services. They are known for their expert customer service and technical support in furniture-electronics, commercial audio-video, and hospitality markets in Canada and the USA.
4
We have also created a custom FAQ (Frequently Asked Questions) page, where website visitors can refer to for immediate answers.
5
You can find a complete catalogue of the Rocelco products divided into the categories. Users can choose to view the categories specifically to learn more about the products that belong in that function.
6
Lastly, all these custom features complete the responsive design of the website that loads and looks excellent on mobile devices, tablets, and desktop computers.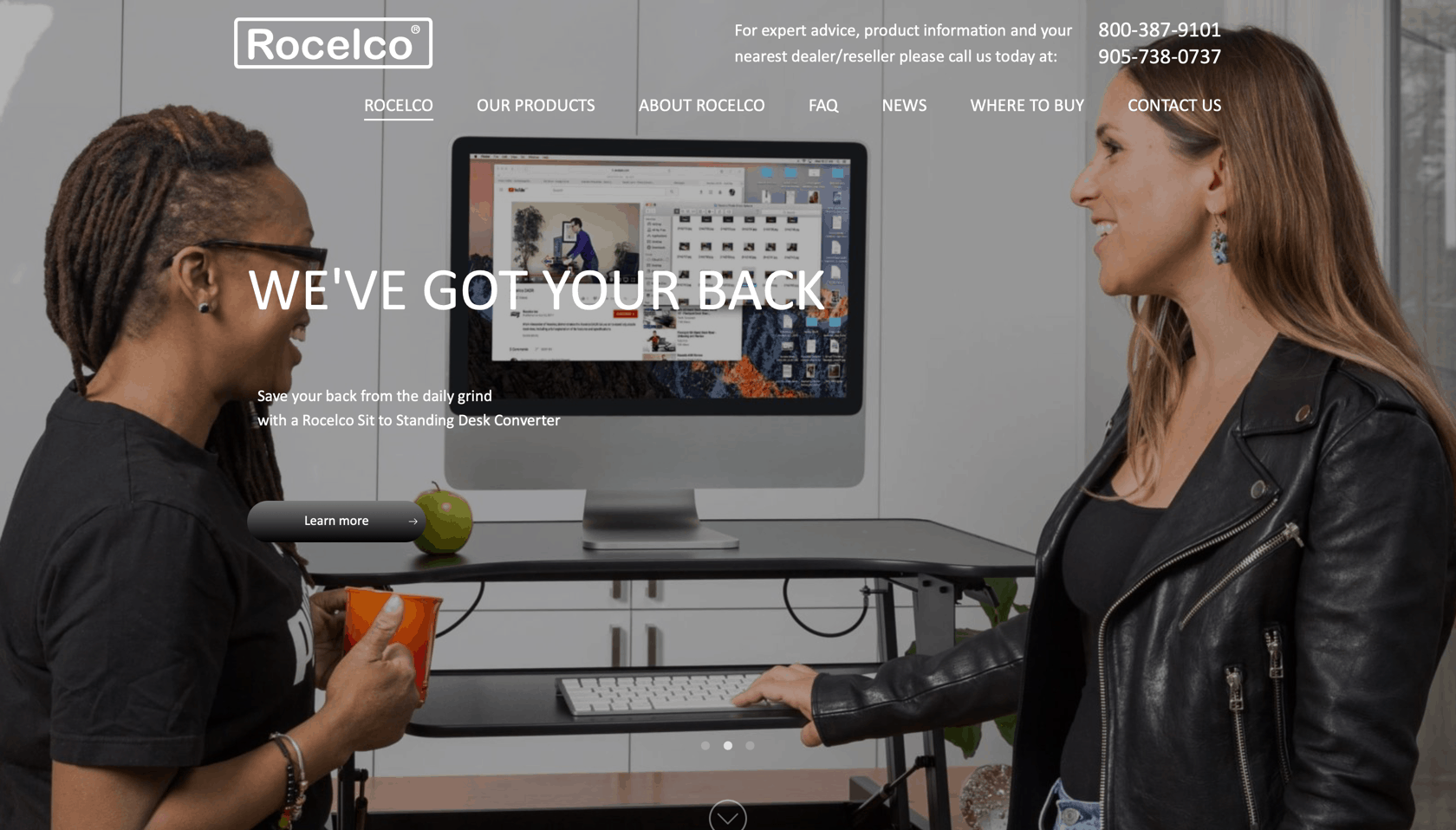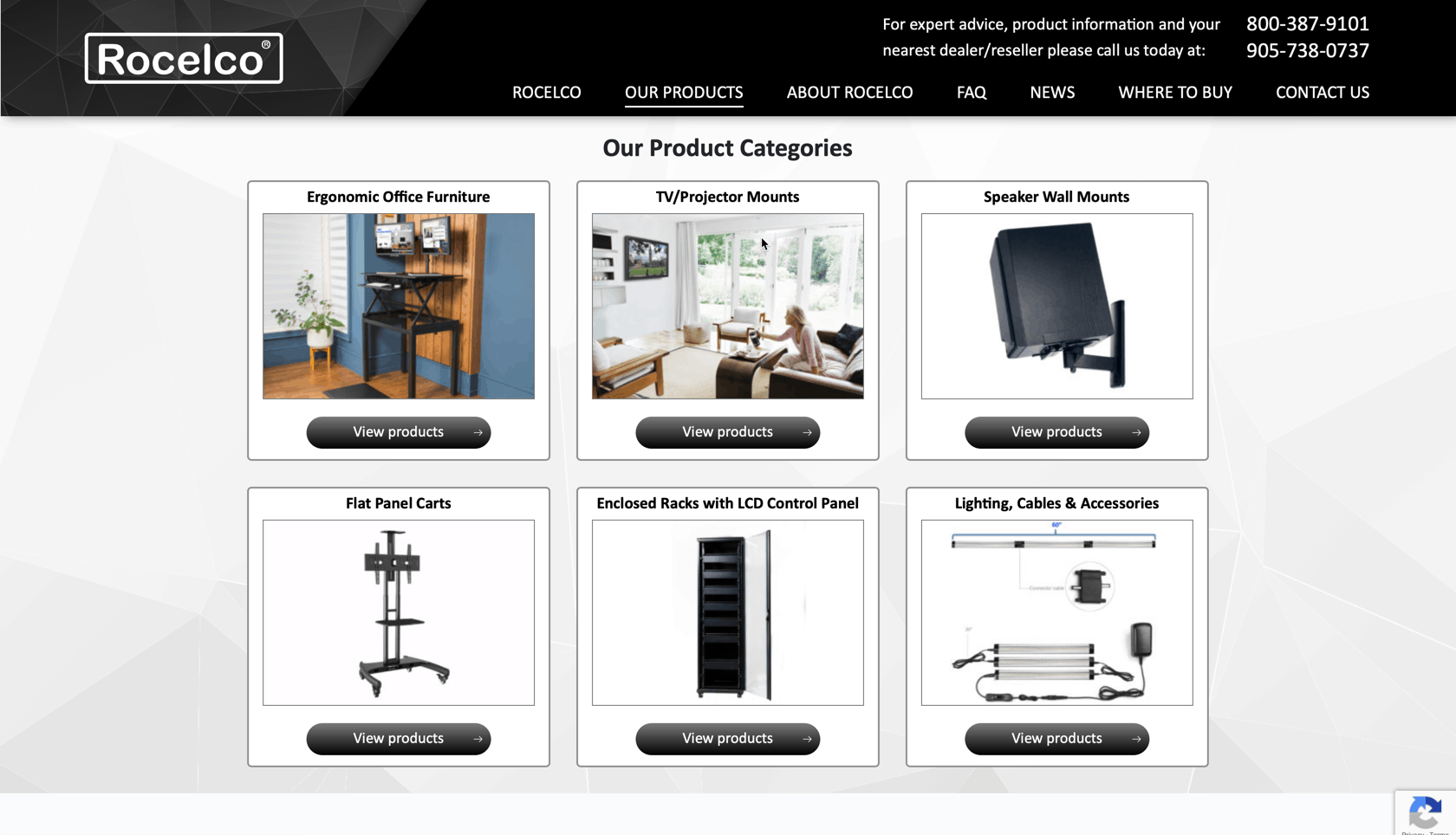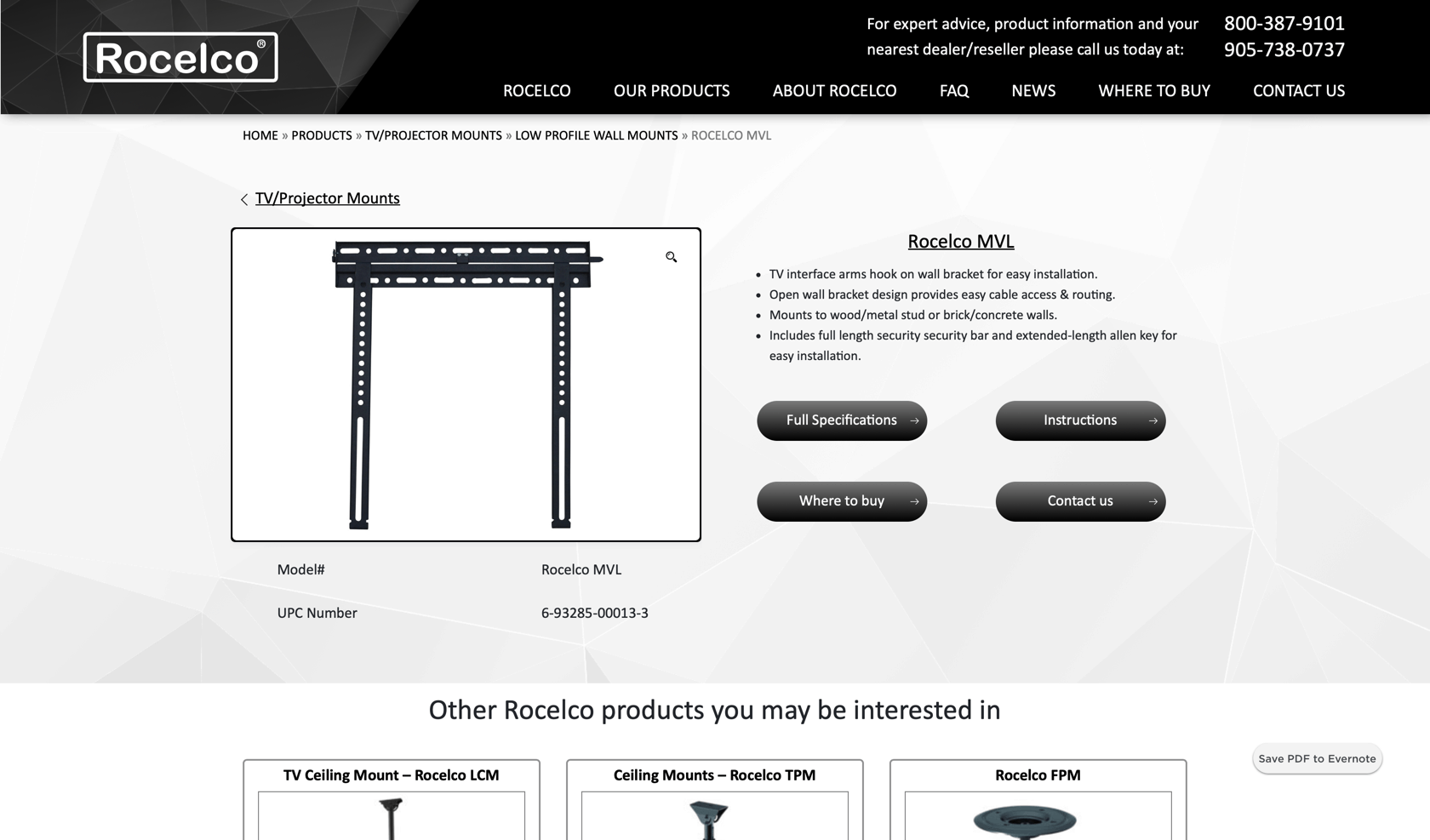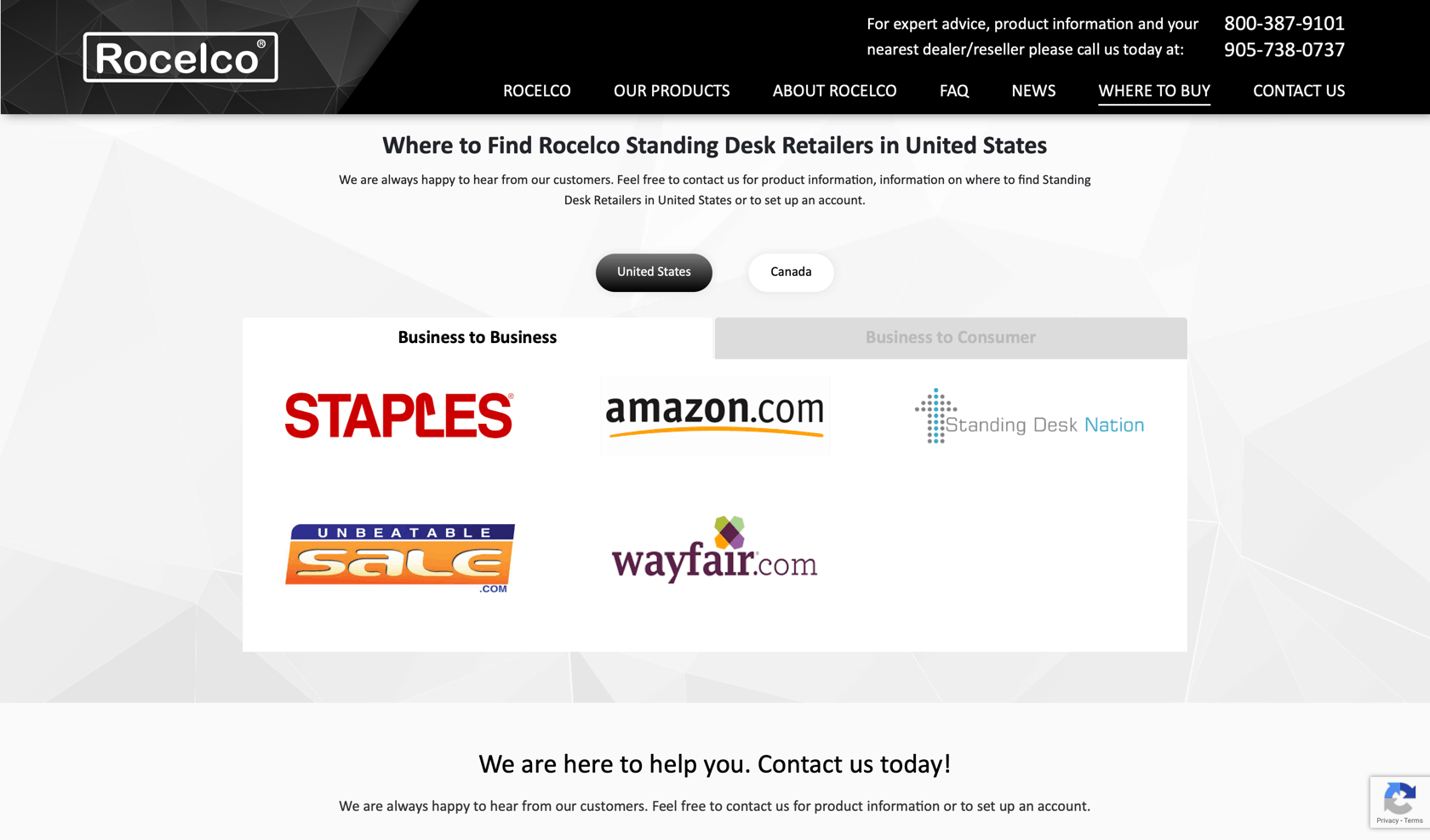 Wordpress

jQuery

Java Script

Bootstrap 4
Technologies that we used
This website utilized fully customized responsive design and development on Wordpress from wireframes through to completion.