Project overview
EccoBike came to us looking for a beautifully designed website that would showcase their electrical bikes and allow their potential customers the opportunity to book demos for their products.
To achieve their goals we created a fully customized WordPress website with integrated WooCommerce plugins to allow customers to both book demos and buy products securely and with ease.
The end result is a combination of world-class design and professional development, creating a stunning website that showcases EccoBike products and allows synergized functionality for both demos and purchases for EccoBike clients.
Solution created by our team
1
We decided that the best solution for EccoBike's needs was a fully customized responsive Wordpress design website. We built this from scratch, from wireframes through to completion.
2
We integrated appointment booking functionality so that potential customers could demo EccoBike products at a time that was convenient for them, they could book an appointment right at the convenience of their mobile, tablet, or desktop device.
3
We built a fully customized product page which combined excellent design with professional development. The result is a truly stunning page that showcases the superior quality of EccoBike products.
4
We also integrated a fully customized shopping cart. This allows customers to purchase EccoBike safely, quickly, and securely from anywhere in the world, using any mobile, tablet, or desktop device.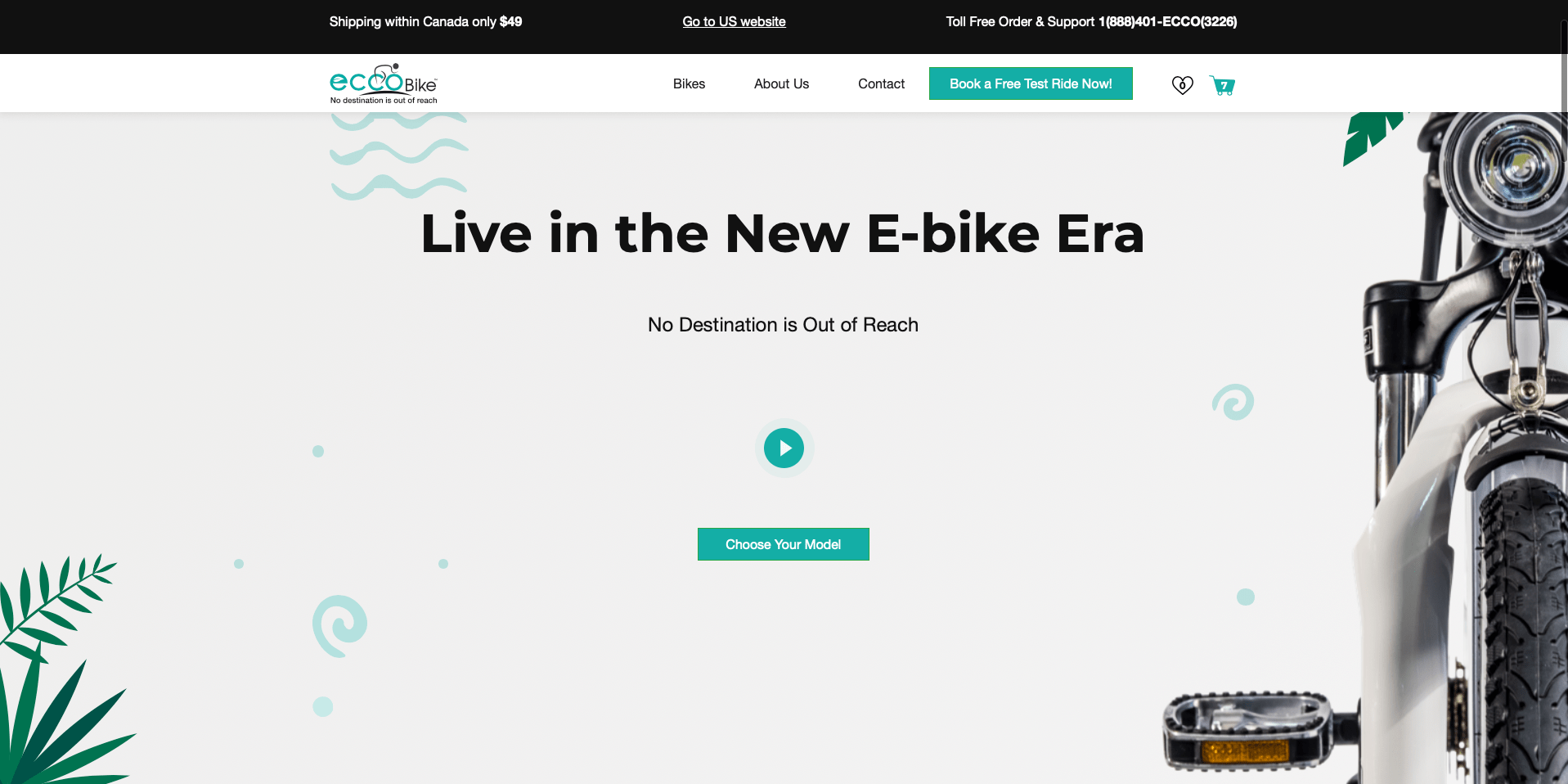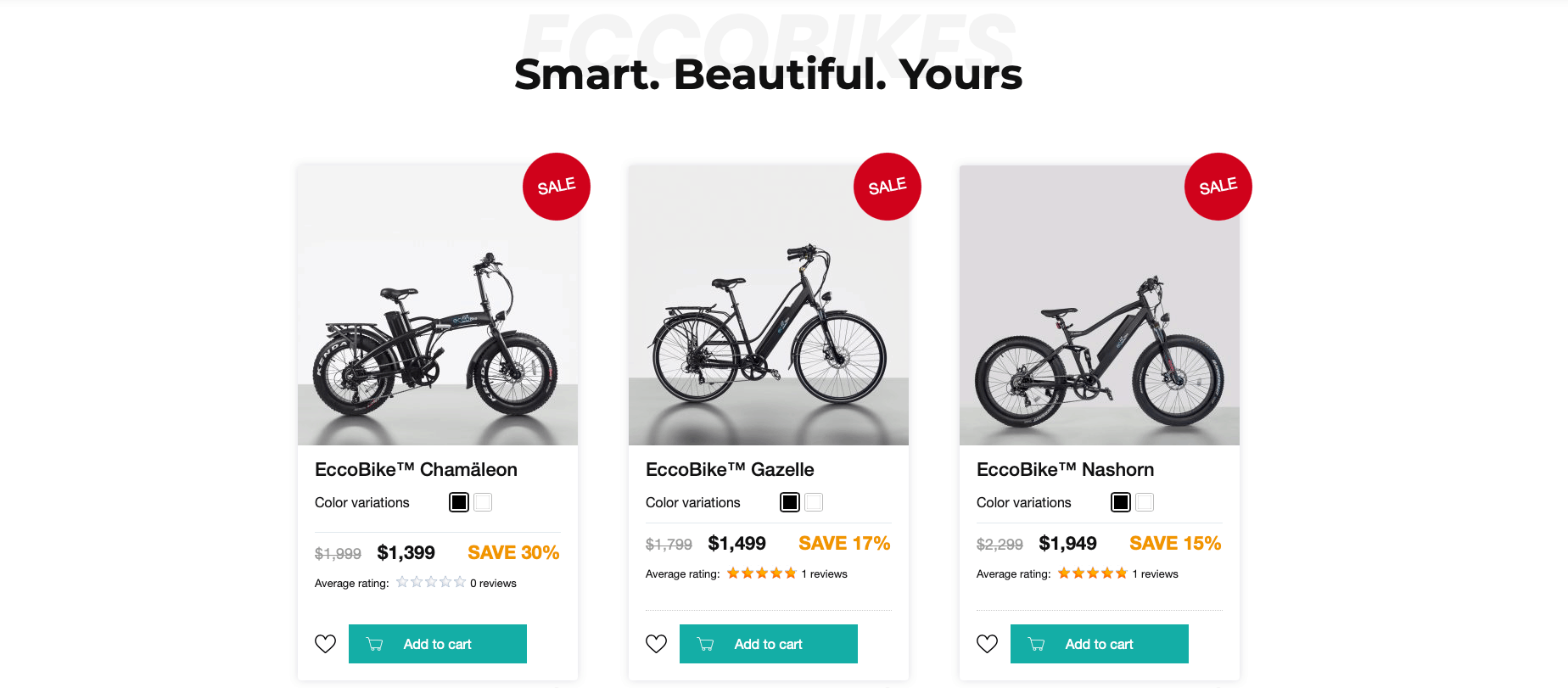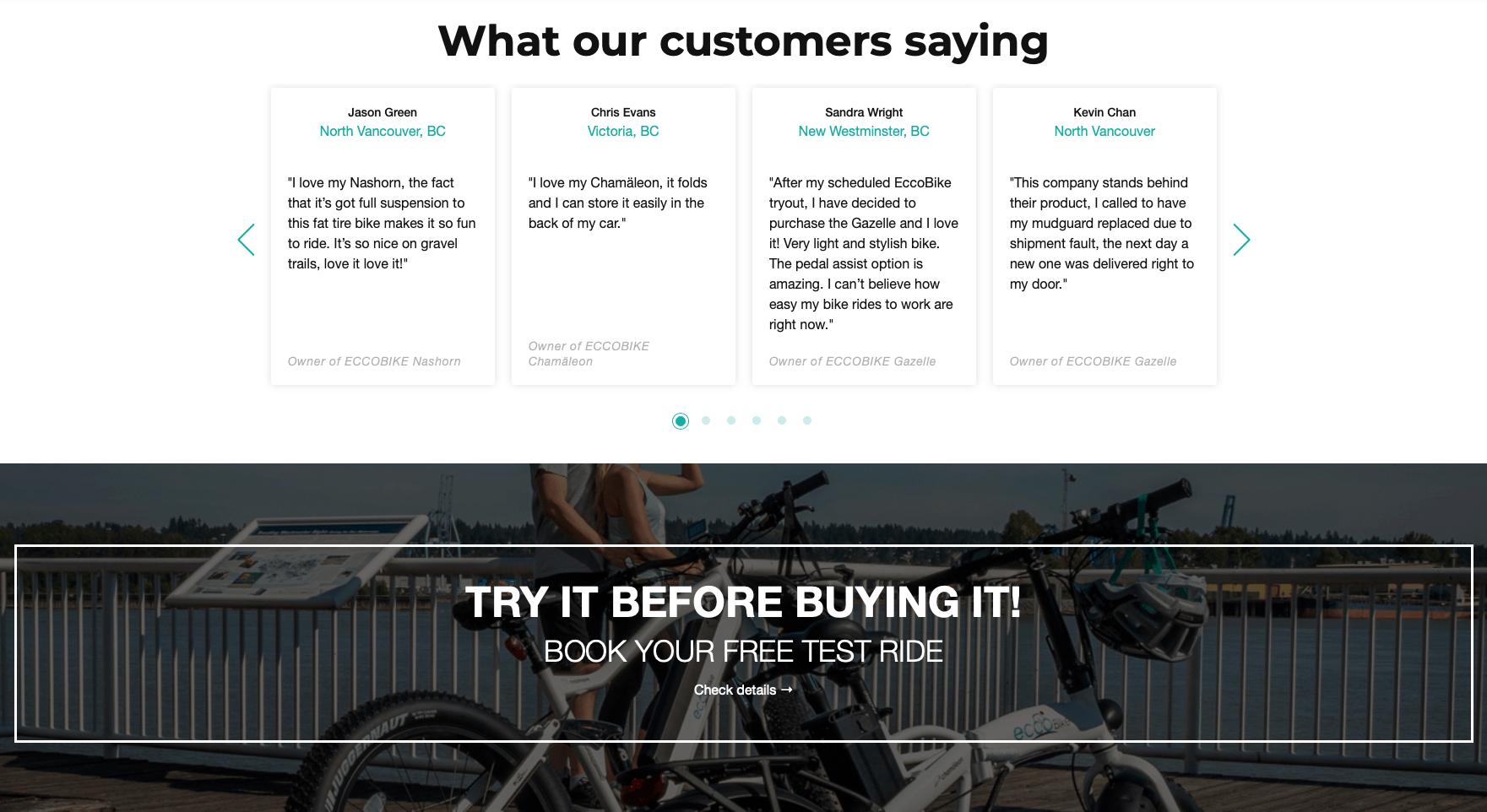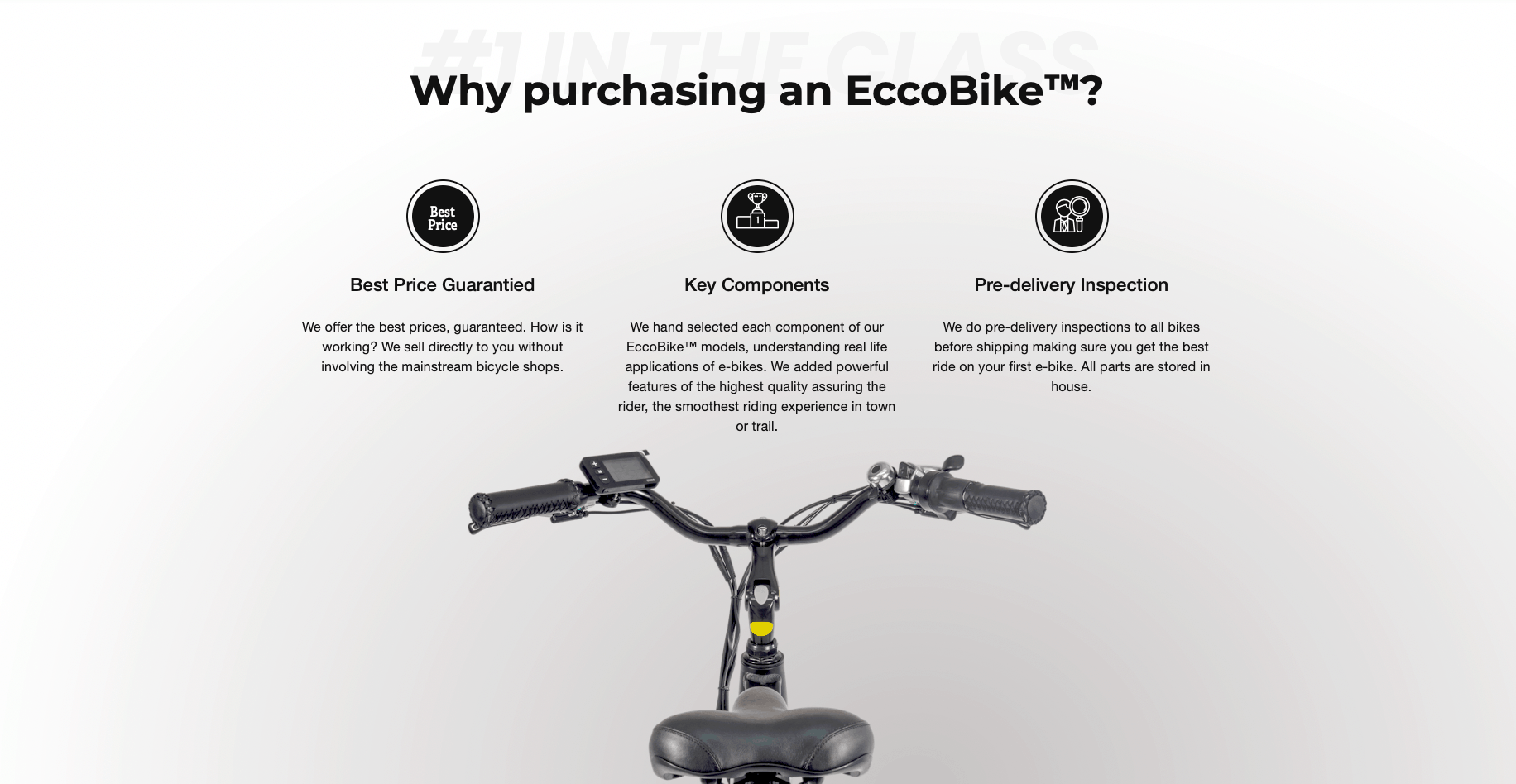 Wordpress

jQuery

Java Script

Bootstrap 4

PHP

Booking plugin
Technologies that we used
For this website, we used Wordpress to build a fully customized website with Woocommerce plugins for a streamlined shopping experience which is both fully functional and easy to navigate.