Project overview
Mister Hint is the ultimate guide to an easy and cost-effective travelling. They are the go-to place for travel tips, hints and ideas. Travelling overseas can be a challenge but it is definitely not impossible. Mister Hint aims to introduce the fact that there are certain tips and tricks in order to properly travel through a country without breaking the bank.
These tips and tricks include getting the best experience and deals out of your money, such as being able to stay within a budget, to seeing the secret hotspots and really connecting with the locals of whatever country you are visiting.
With that being said, we created a custom travel blog for Mister Hint to show their audience exactly what they stand for. We were able to come up with a beautiful responsive website that that is very easy to navigate and inviting. We, along with Mister Hint, hope the website can motivate and inspire you to shut up and go travel the world without hesitations.
Solution created by our team
1
Firstly, our team came up with an organized and aesthetically-pleasing blog design. Mister Hint has a lot of information to offer so it is very easy for their audience to get overwhelmed, so we tried our best to avoid a cluttered blog design.
2
One way to keep the users' attention for a long period of time in the blog is through enticing photos. We incorporated photos of places, people and experiences to give Mister Hint's audience a glimpse of what the journey of traveling has to offer.
3
Easy navigation is on top of priority as well. When you visit the blog, you can easily find the information you are looking for. For example, go to Tips & Tricks for reviews, deals and other things you need to know as a traveler that is not on other blogs and go to All Travel Destinations to learn more about a specific country if you already have one in mind.
4
All of the aforementioned features make up the entire Mister Hint blog which loads and looks excellent on the following devices: mobile phones, tablets, and desktop computers.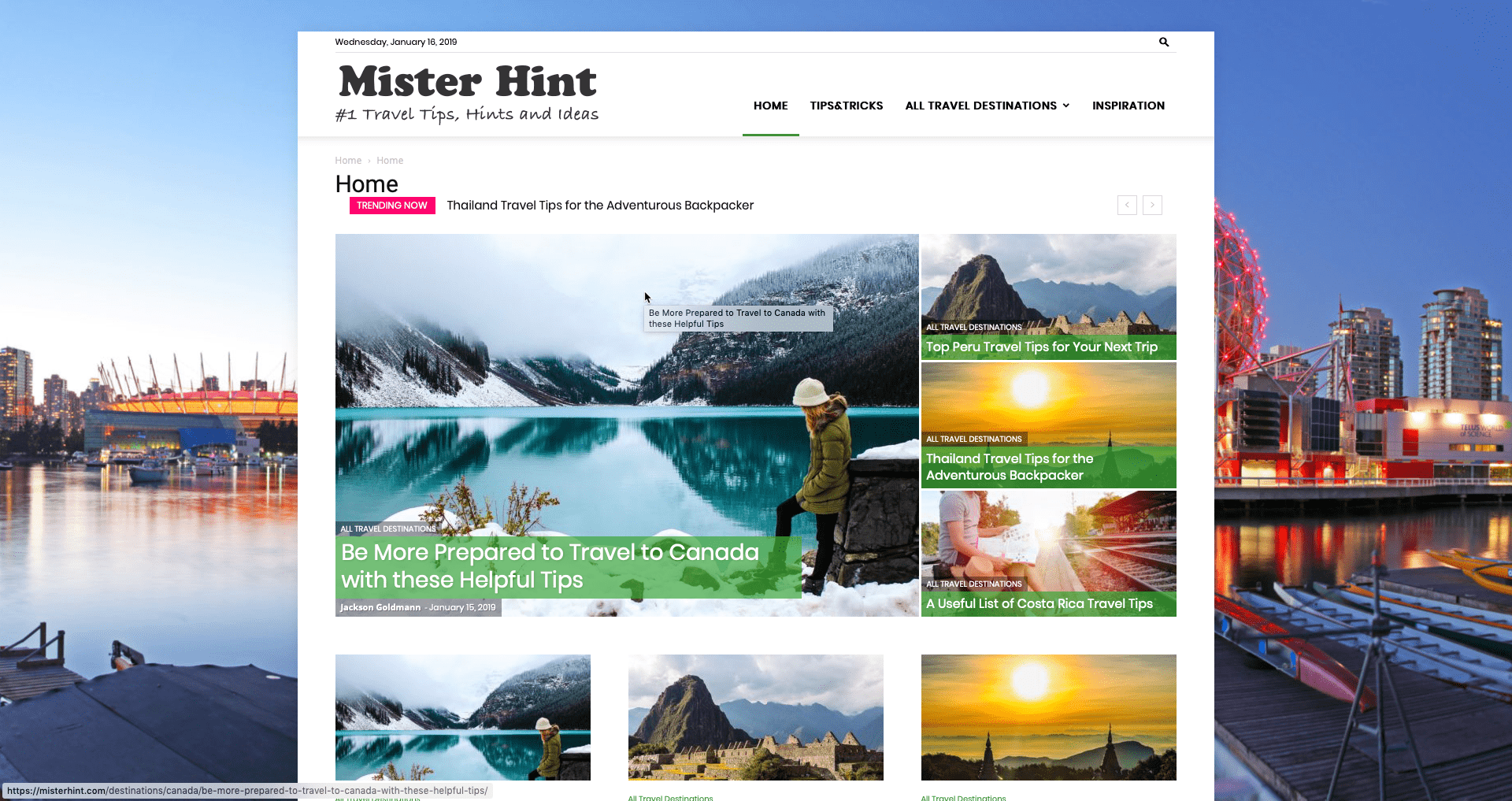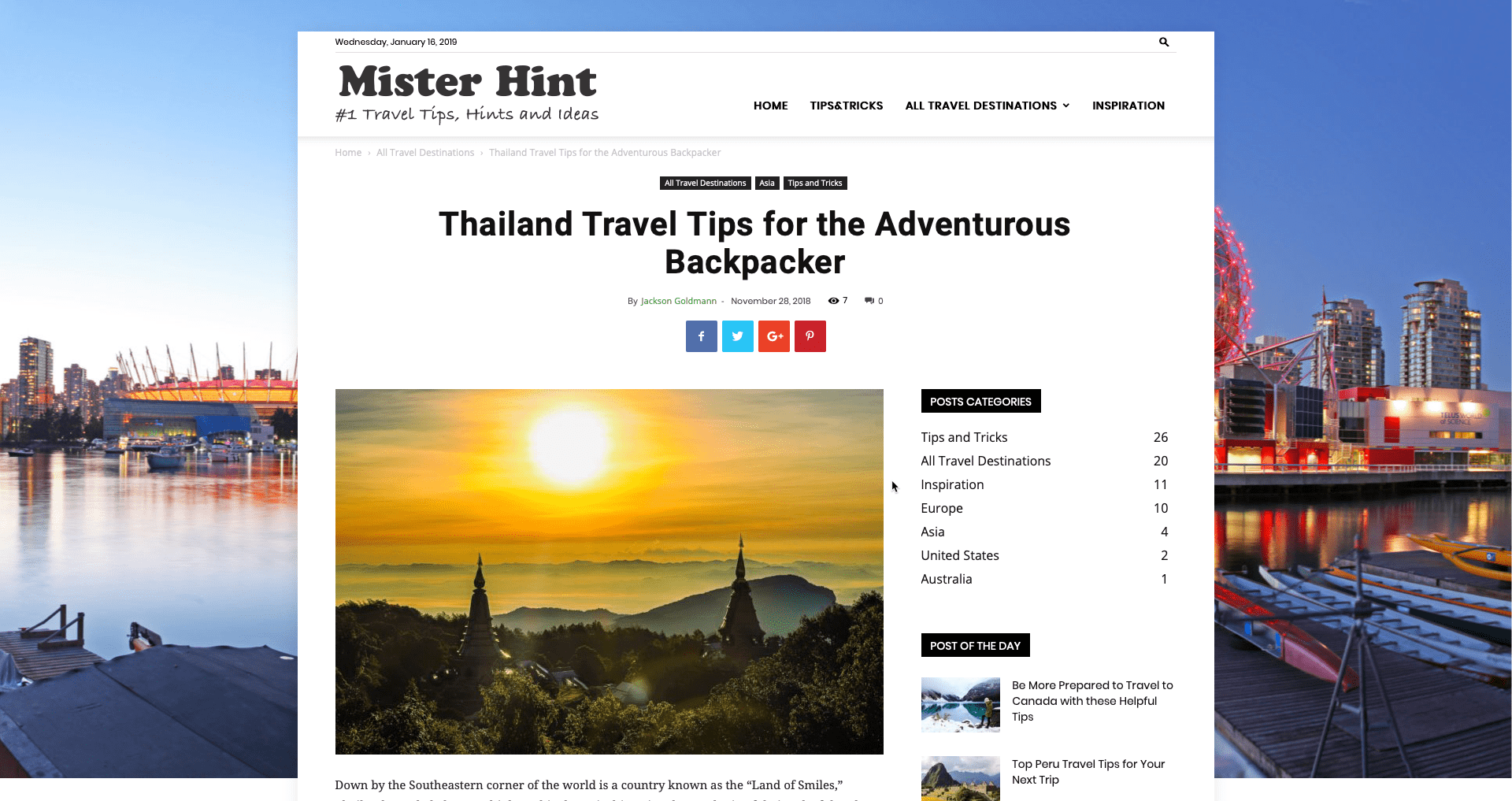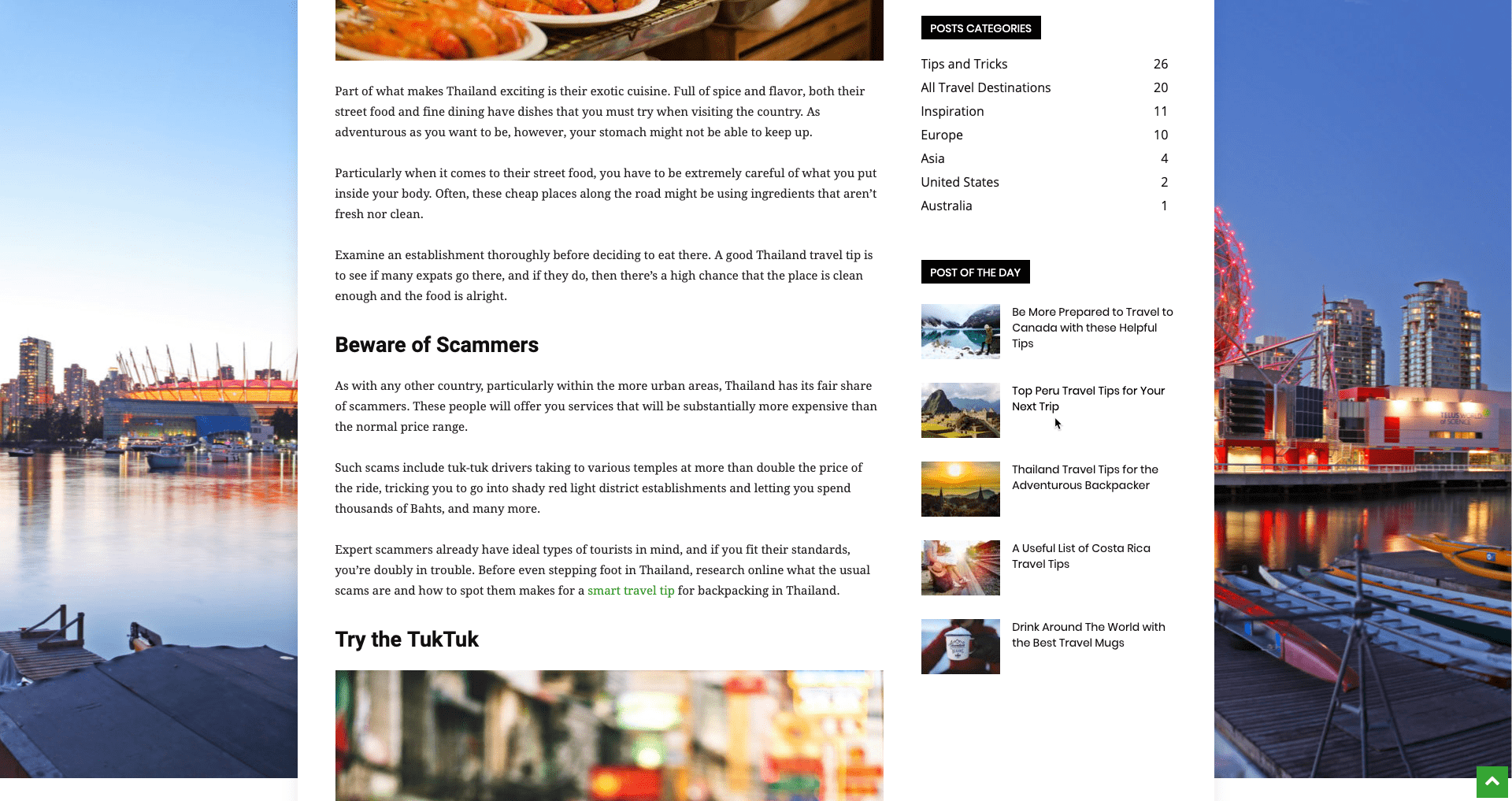 Wordpress

jQuery

Java Script

Bootstrap 4
Technologies that we used
In this case, we used template base design and adapt it for travel blog need. Which allow us to save the budget.