Project overview
BC Best Flooring company wanted a responsive website that looked fantastic and showcased their excellent work to their prospective clientele. For this project, we built a fully customized WordPress website from scratch. Build from wireframes to completion, we created a beautiful image-led website that best displayed the craftsmanship of the Best Flooring Company.
Case study BC Best Flooring  was built with fully responsive design as a goal, therefore it is fully viewable and functional across mobile devices, tablets, and desktops.
Solution created by our team
1
First, we created wireframes for a fully customized responsive Wordpress design to showcase all of the Best Flooring Companies work alongside excellent content.
2
We then added an appointment plugin so that customers could check a date and a time on the calendar in order to receive a visit that offers measurements and quotes.
3
We added a custom blog section to the website so that Best Flooring could regularly update their customers with their latest news, pictures, and industry updates.
4
All of this included a fully responsive design so that the website loads and looks excellent on mobile devices, tablets, and desktop computers.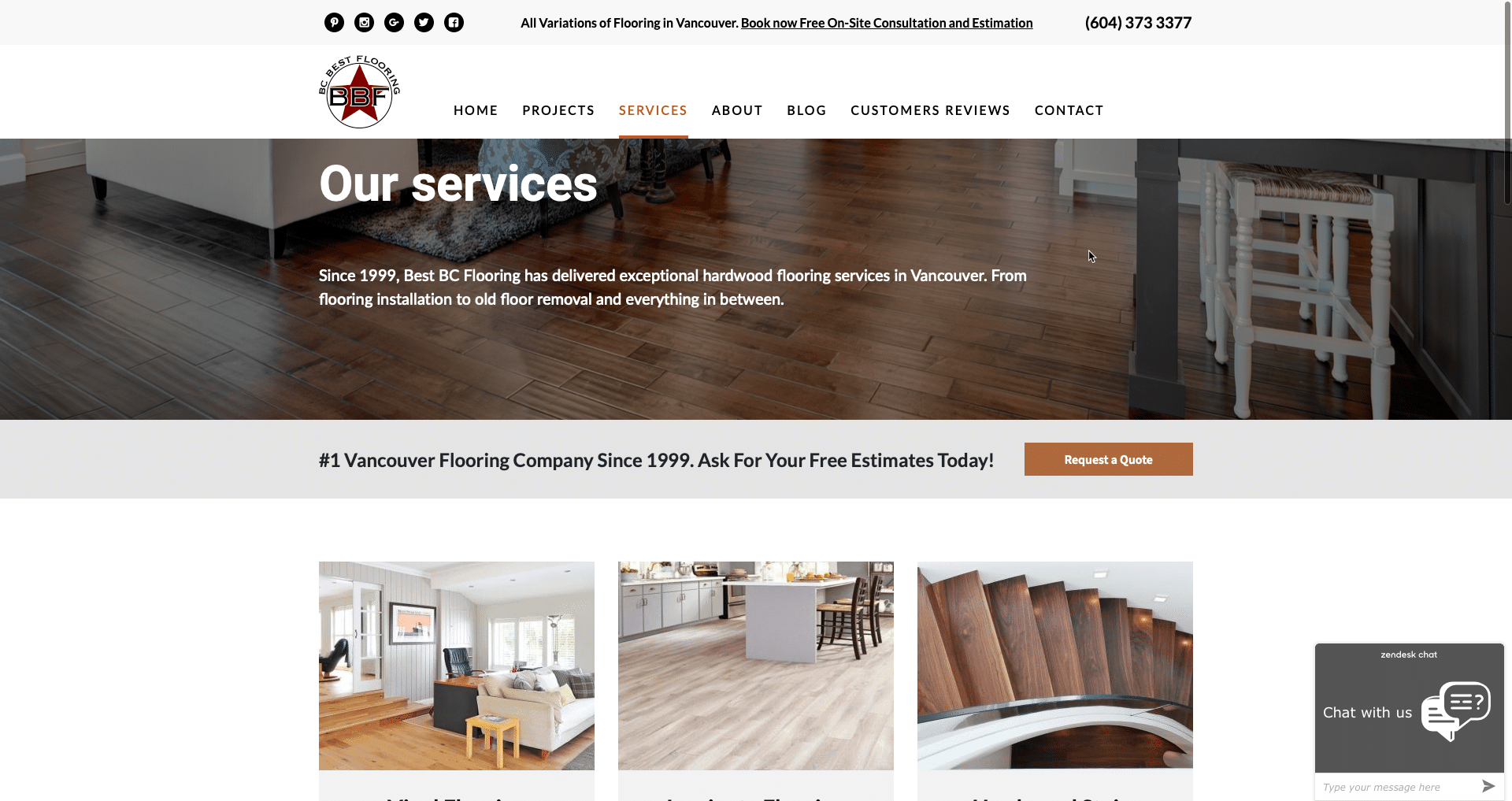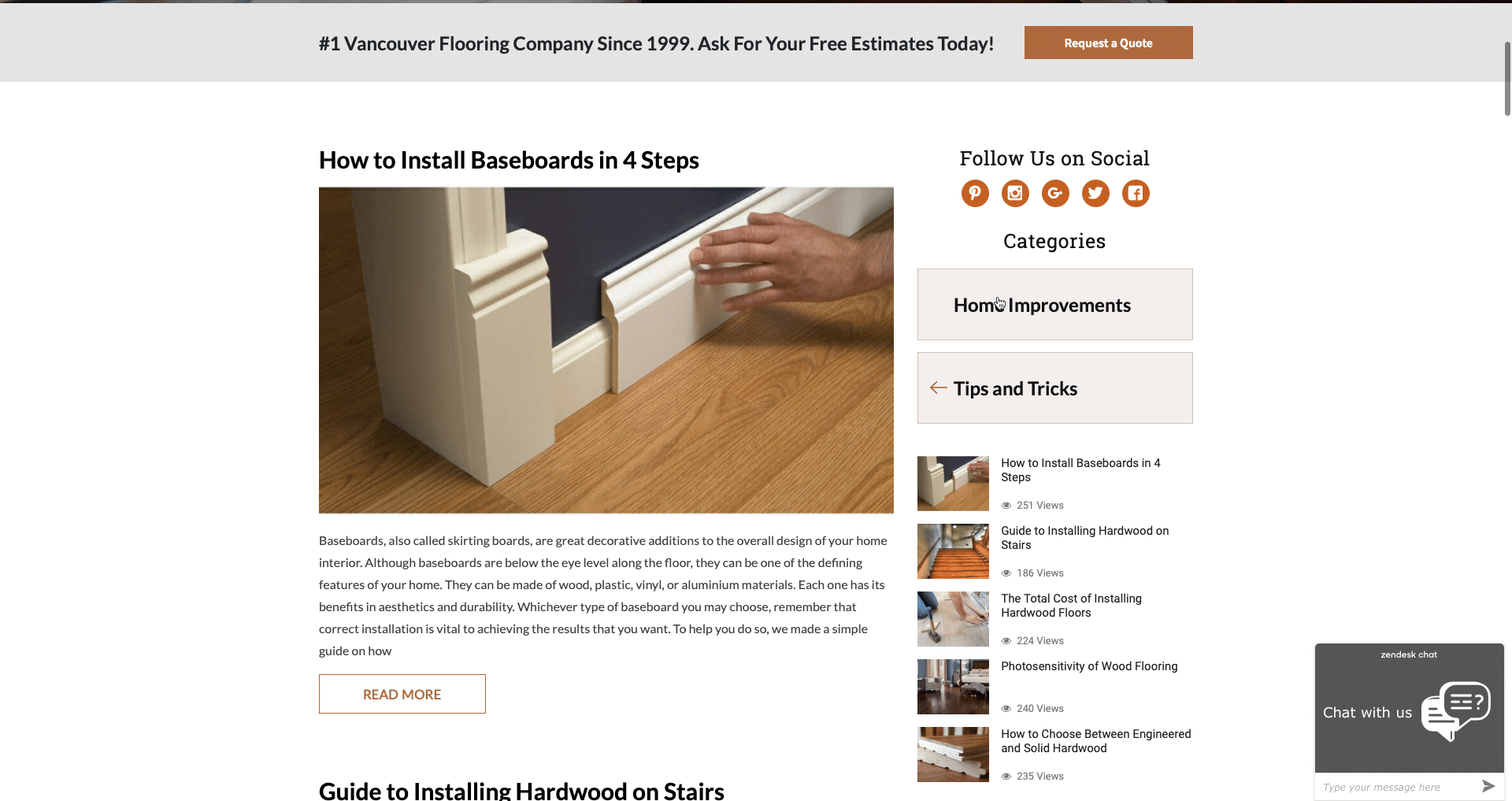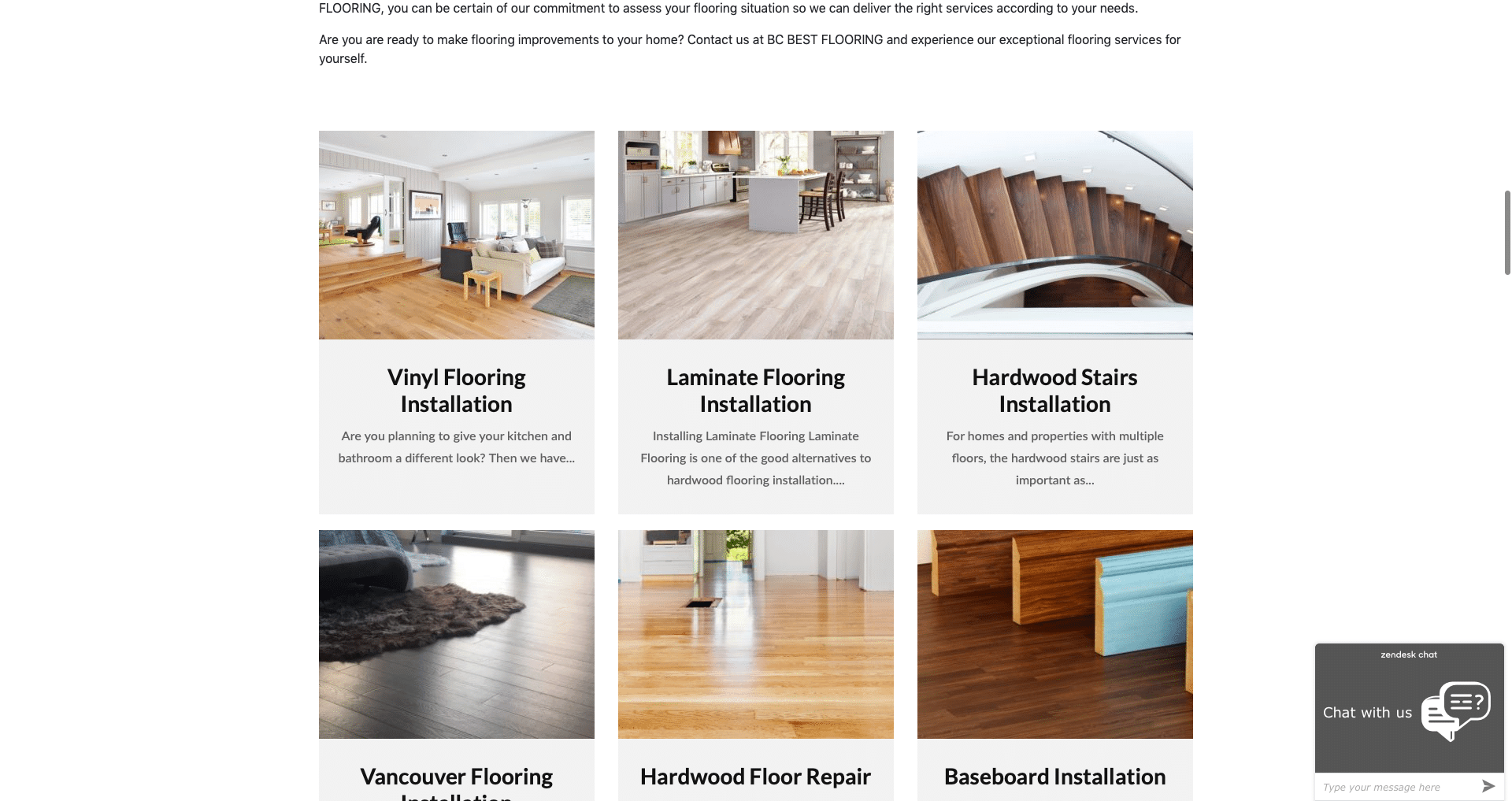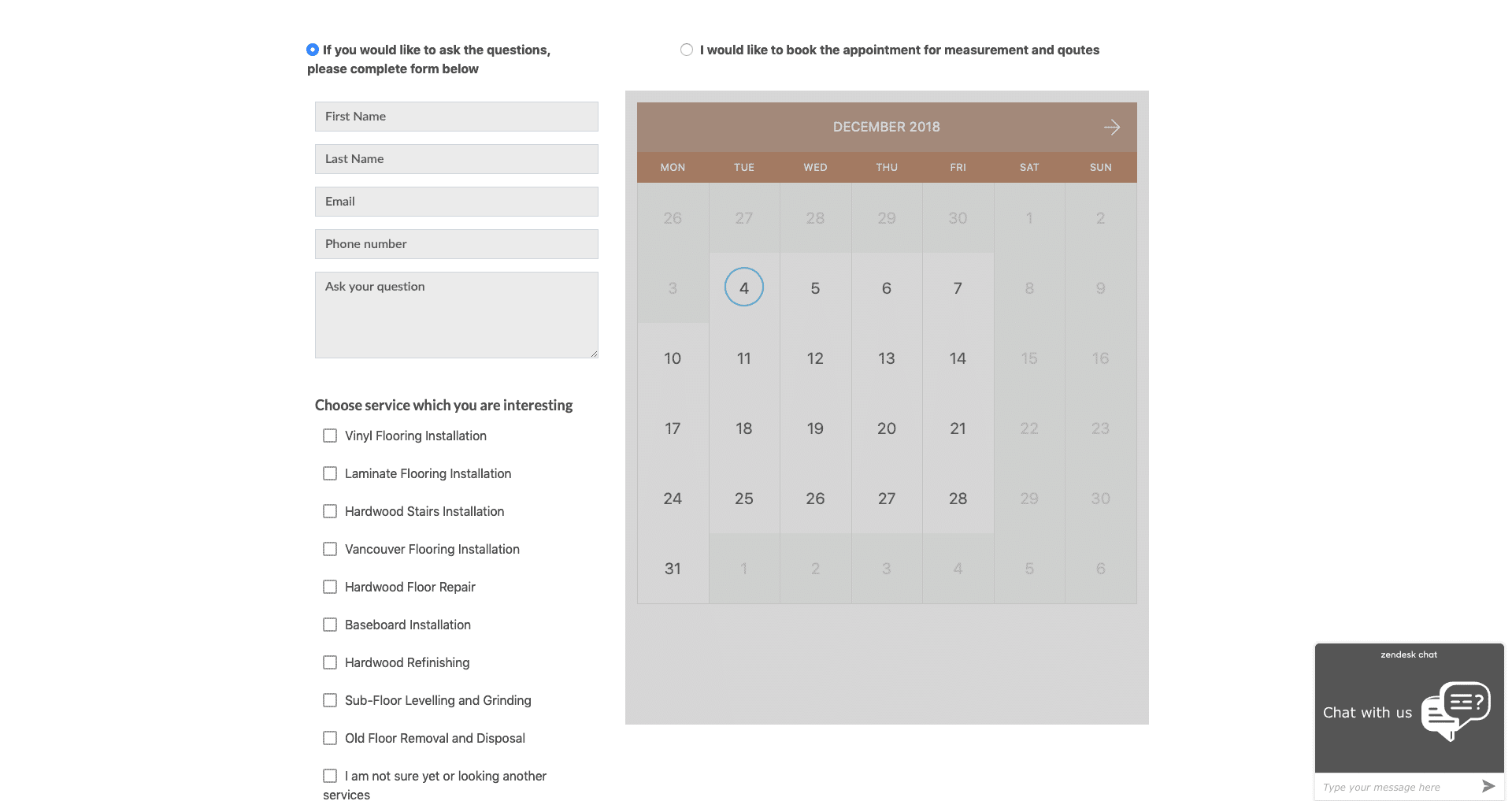 Wordpress

jQuery

Java Script

Bootstrap 4

PHP

Booking plugin
Technologies that we used
This website utilized fully customized Wordpress design and development from wireframes through to completion. The website was designed to be image led, with responsive design and beautiful imagery throughout.