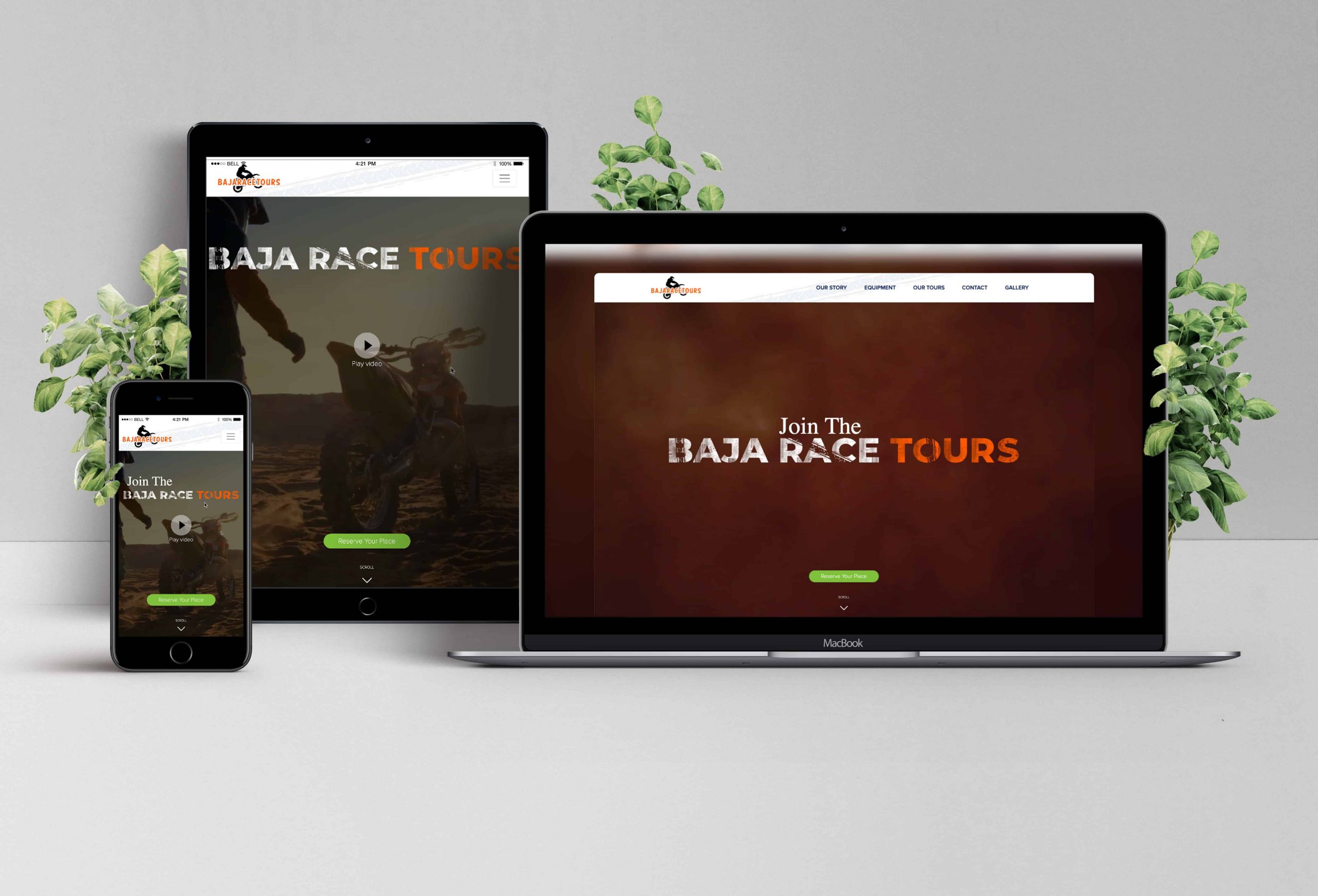 Web Design and Development
Baja Race Tours' website was created from scratch and this is one of the visual sites that we've created. The main page – Home Page – alone had a video playing in almost half of the entire screen, which was a special request of the owner to help attract the attention of the page visitors.
All throughout the page, we distributed beautiful images that were all submitted by the owner to help promote their services, which was organizing Baja Race Tours in various local areas.
It was important that the site had a special area that featured the latest updates on events and how interested visitors could get in touch with the organizers if ever they want to join a certain tour date.
Overall, the site had to be user-friendly to all gadget platforms such as phones, tablets, laptops, and desktops; knowing that their page visitors would most likely be people who are always on the go. It was also imperative that all the tabs would load fast and efficiently, thus we created a site that did not lag nor crash, in order not to waste the precious time of their site's users.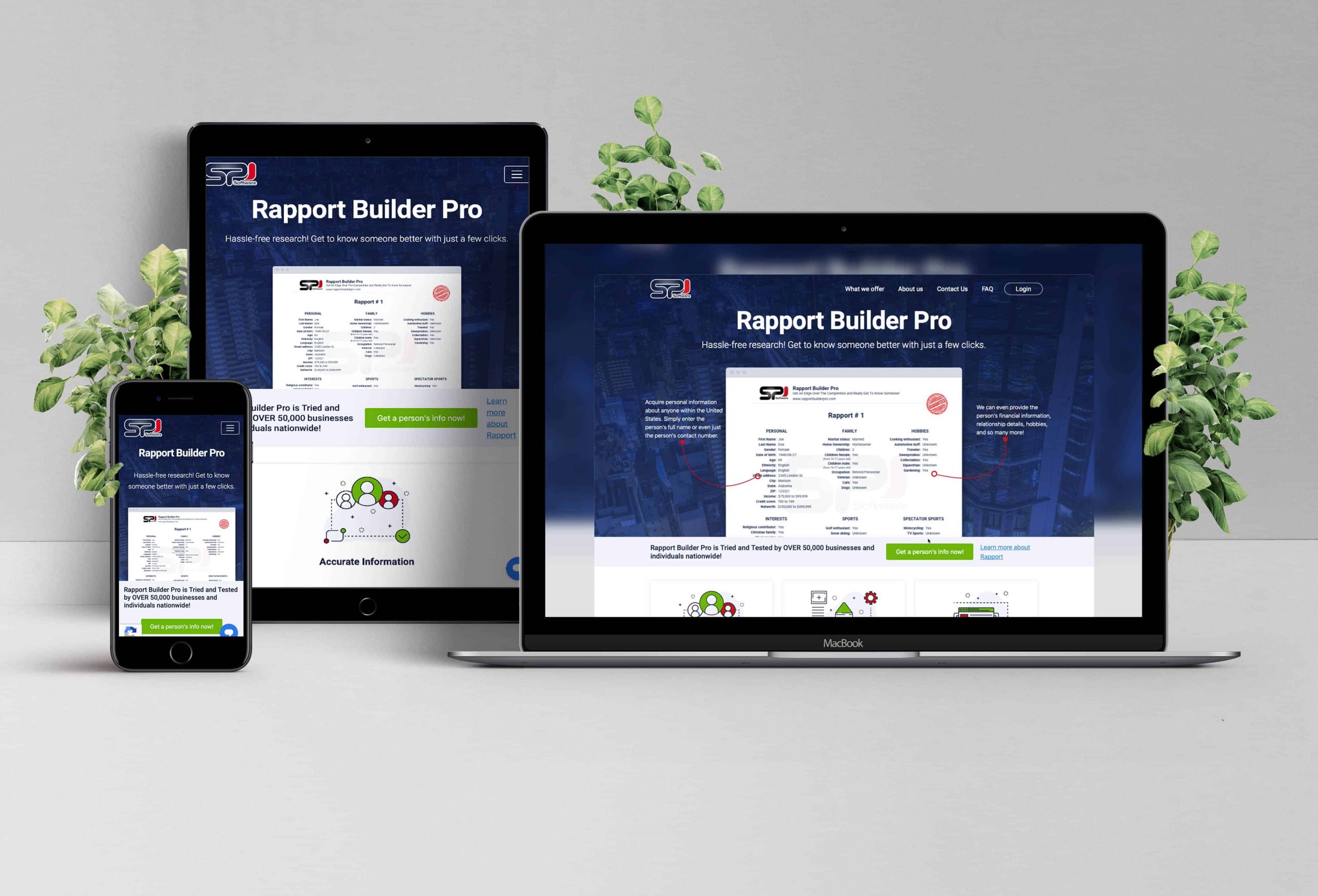 Web Design and Development
Unlike any other sites that we've created, Rapport Builder Pro needed a webpage where their clients can avail of their service directly and with no the least waiting time possible. Meaning, the site had to be very responsive and at the same time accurate.
Their site offers a wide range of listings for almost every resident of the United States, and thus, it operates in storage and retrieval process, making the need for the site to be constantly updated, fast, and efficient.
Since there will be a lot of data stored within the site, as much as possible, it had to maintain little to no lag or loading time.
RapportBuilder needed to be fully viewable and function in any device platforms, so the format had to be done to be user-friendly so that their website users and clients would have an easy time browsing through their site.