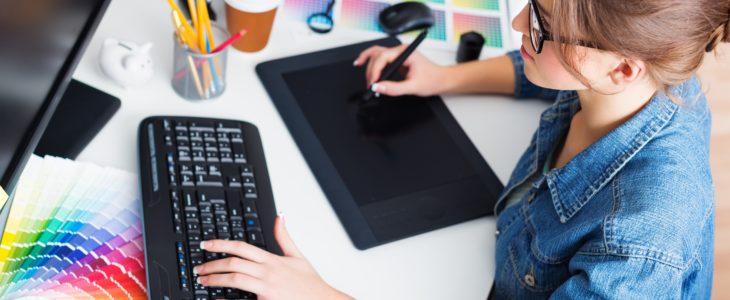 Did you know that there are significant differences between a web designer and a graphic designer?
At a quick look they may seem to have the same responsibilities but really there is a thick line between the two jobs! Let this article enlighten you on the contrast between a graphic designer and a web designer.
GRAPHIC DESIGN VS. WEB DESIGN
We are in an era where people who have businesses advertise the services or products they offer through social media like Facebook, Instagram, Twitter and even write blogs through the creation of their website because a lot of businessmen find it as an effective avenue to reach their market. But it is actually more complex than it really is.
With a million other websites and a prospective client's 5-sec attention span, you need to make sure your website stands out and catch the attention of possible clients to drive traffic to your site. How to do this? You need to hire a designer. Which one? Let this article help you understand which one is suitable for your needs.
WHAT IS GRAPHIC DESIGN?
The job of the graphic designer is to effectively communicate propositions and experiences visually using the methods of typography, visual compositions, photography and drawings or illustrations. They are focused on the overall aesthetic of the design. Examples include logos, color palettes used in a website or an ad, infographics, flyers, brochures and many more.
WHAT IS WEB DESIGN?
Web design is all about making your website effectively communicate to end-users. It deals with the technical side of design. It deals with site architecture like how to easily navigate through your website, multimedia to help users absorb information, compatibility to make sure that your website executes the same on all browsers and operating systems, interactive elements to make sure that end-users stay engaged and involved.
All of these efforts to ensure that the website delivers excellent customer experience. In order to catch the attention of the end-user, you must be able to have an aesthetically pleasing website at the same time it is easy to navigate and use at the same time engaging.
4 KEY DIFFERENCES BETWEEN THE TWO
Graphic designers make use of a visual composition that means they create illustrations or static images. An example is the visual elements of a brand like a logo, print ads, marketing materials both in print and online. Graphics must communicate the message without depending on interactive movement.
Meanwhile, a web designer deals with a much more complex platform. It deals with an end-users experience through movement and interaction – the overall flow of the website. Accessibility, navigation, multimedia, and an avenue for engagement like comment box or a chat box.
Graphic designers are tasked to do projects that have specific requirements. They are asked to make an illustration with a specific dimension and pixels for an Instagram ad or a Facebook ad. Graphic designers must work around those prerequisites.
Web designers on the other hand deal with varying operating systems, browsers, different sizes of screens and even varying gadgets that are accessing that website and web designers must make sure that the website works perfectly fine in any of those devices or operating systems.
A web designer needs to have an understanding regarding the use of coding languages like HTML, CSS, JavaScript, Mobile support and more It is necessary to be able to create and design an effective website.
Graphic designers deliver their creative vision without having to deal with codes but that also means they must have other necessary skills to be able to perform. One must be capable of using design programs like Illustrator, Photoshop, Adobe Spark and more.
VISUAL ELEMENTS
Colors
Although both graphic design and web design deal with colors the color mode being used on each design is different,
Graphic design uses CMYK color mode because graphic design revolves around the visual influence and visual progress guidance. Web design, on the other hand, uses RGB based on its special imaging mode. It involves contrasting the relationship between the information formats. Visual chaos causes fatigue for the end-users and we want to avoid that.
Fonts
In graphic design, you're able to choose the font because there is no limitation in its use. You just have to deliver what is asked of you to achieve the desired output. But for web design, you have to consider the nature of HMTL and the available fonts that can be used in that program and other operating systems.
Graphics
In terms of graphics, graphics design is able to perform more than web design, especially for product websites. The adaptive design makes the idea become apparent same with visual performance. Graphic design uses the notion of physical sizes like dimensions while web design deals with pixels.
The work methods between a graphic designer and web designer are quite different. In order to conceptualize, graphic designers use tools like pens, papers, watercolor and what not. It helps them put to life what is in their minds and are able to manipulate it in order to fit a concept of a specific project.
Web designers make use of computers in order to execute their desired output. From idea generation for a new website to improving the end-user experience from an existing website, screens are a web designer's best friend.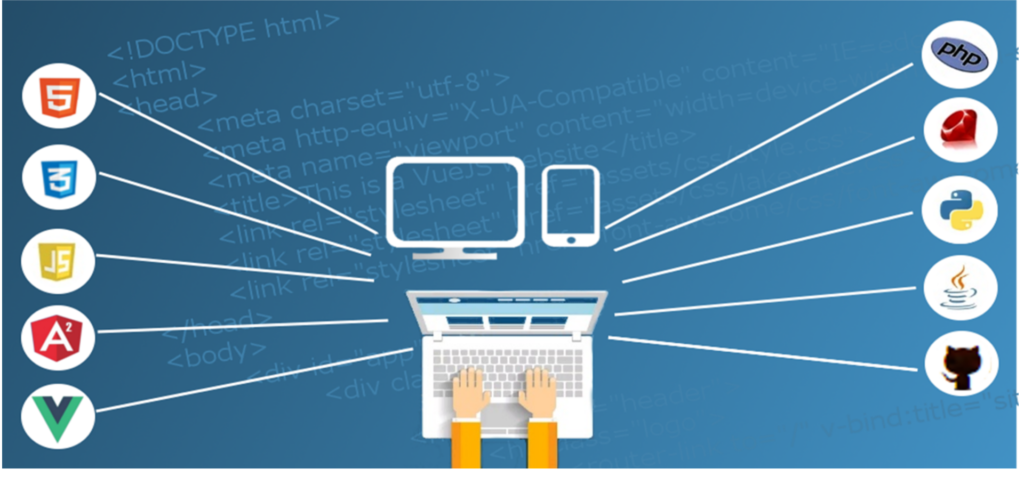 Information Spreading
Graphics design has been used since ages ago. We can find it in ads, information, packaging, postings and other forms of traditional marketing and advertising. When it comes to customer reach because it is used more in a traditional method of communicating it usually only reaches people where it is desired. Usually small in number and it costs relatively high.
Web design, compared to graphic design, is able to reach more client base because of accessibility through the internet. So the information dissemination is comparatively stronger.
When it comes to audience, not all websites are suitable for all age groups but graphics can be understood by all age groups.
Both deal with design in their own ways. Both can be very beneficial hand in hand. Although they have differences they are not necessarily conflicting.