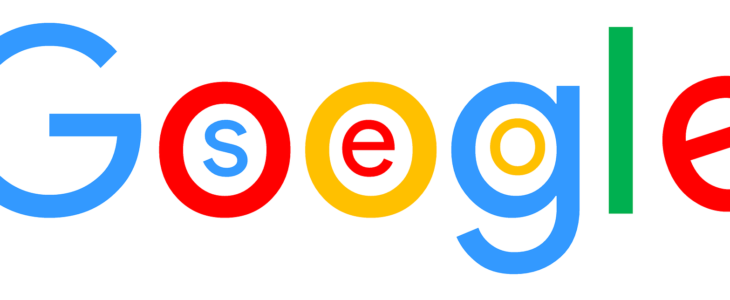 What's the use of putting up a business if your customers can't find you? Having customers or clients is the most crucial part of any business.
Without them, no business would survive; no one would buy your products or avail your services. Your business' visibility is not only beneficial for your business, but it can greatly benefit your customers and clients as well.
In this digital age, businesses are lucky to have numerous ways for customers to notice them, whether they have to pay for it or not.
But for sure, you'd take every chance you get not to spend more money than you should on rent, supplies, fees, and even advertising to mention a few.
For your target market to easily find your business, and without having to spend a fortune, use Google My Business. 
What Is Google My Business?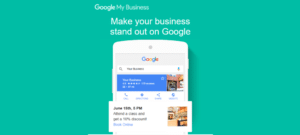 Google My Business is a tool you can use for free so you'll able to manage how your business appears when your customers search for it on Google Search or Maps.
You'll get insights on where and how people are looking up your business; add your business name, hours of operation, and location; as well as replying and monitoring customer reviews.
If you're new to local SEO, Google My Business is a great tool to start with. In fact, did you know that one in two people who search for a product or service on Google show up on the store on the same day?
When customers hit up Google to search for "TV repair near me" or "seafood restaurant near me," it's very likely they're going to make a purchase.
You wouldn't want your customers to have a hard time finding you, would you? Which is why it's important that your business information is complete, accurate, and optimized.
Four Steps To Create A Google My Business Listing
When people think about creating a Google My Business, they automatically assume that the process is complicated or tedious, time-consuming.
However, creating a listing is simple, and it won't take much of your precious time. In fact, you'll have yours up and running in no more than five minutes.
All you have to do is to follow these easy steps and then you're good to go!
Step 1
There are two options for businesses:
a. If the business is only found in a few locations, click on this link.
b. For businesses with numerous locations, you can make separate accounts for each one here.
For this example, we'll create a Google business account for a single location. Click "Start Now" and then look for your business.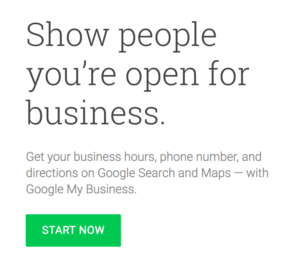 Step 2
The next step is to type in the business name or its address. If you've received an error that says, "This listing has already been claimed," the listing may already exist.
You can request access to claim the existing Google My Business listing. On the other hand, if there are no errors, you can type the necessary information and click "Continue."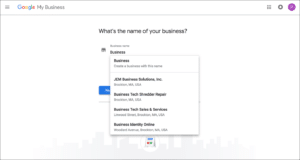 Step 3
Make sure that the names, address, and contact information are correct or updated. It wouldn't look well for your business if the information you typed in weren't accurate across the internet.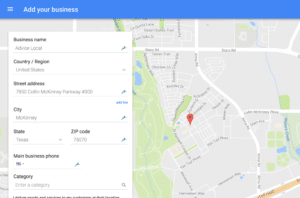 Step 4
Once you have all the details, Google My Business will ask to verify if the business really does exist either by mail or by phone. The business will immediately be verified when you enter the pin sent to your into your account.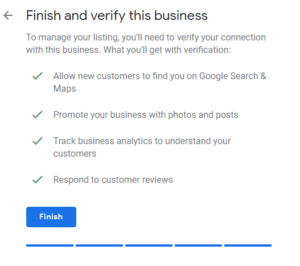 REMINDER: Make Sure to Optimize Your New Google My Business Listing

Here's where the magic happens – optimizing your listing. You have to make your business stand out in the sea of competition.
By optimizing your listing, you'll be able to put high-quality photos to make your listing stand out, use the right keywords your customers are looking for and put the listing on your business' official website.
If you don't optimize your listing, Google My Business won't be able to do much for your business.
How To Optimize Your GMB Listing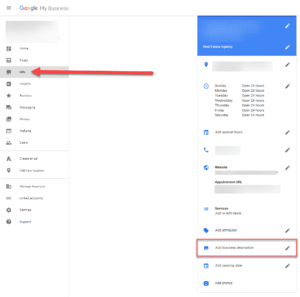 As first impressions are vital, make yours worthwhile. Optimizing comes after verifying your profile. To begin, go to Google My Business' dashboard, click on the listing you want to optimize, click on "Info," and then choose which part you want to fill or update.
Feel free to add as much information and media as you see fit. As mentioned, you can include a profile photo for your business, hours, when you opened, public phone number, address, website.
Include attributes that make your business stand out. For example, free wifi, free coffee, wheelchair accessible, etc.
Do know that the people who will look you up can "suggest an edit." So, make sure to put the right information so that random people can make changes.
And check your Google My Business dashboard regularly to ensure the details are in order.
If you see anything off, you can immediately edit your business profile through your Google My Business account.
Simply click "Info," and then click the pencil icon where you want to make an edit, and then click "Apply."

Google My Business Photos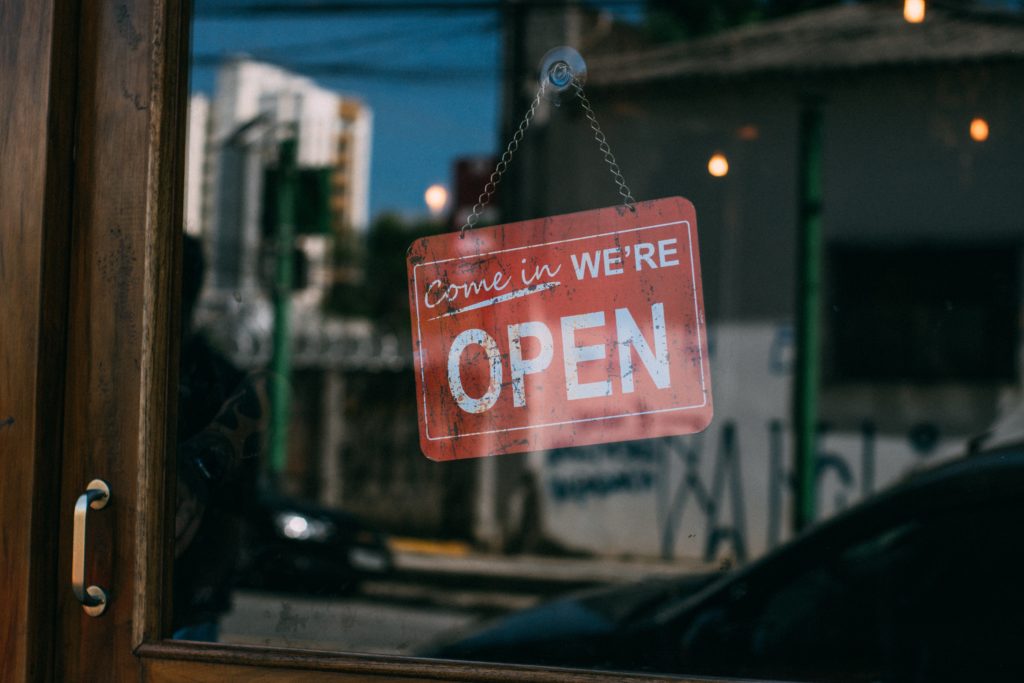 Did you know that businesses with photos get 35% more clicks along with an additional 42% of requests for driving directions on Maps?
For it to be clickable, the photos you upload has to be at least 720 pixels wide by 720 pixels high, either in PNG or JPG files.
Here are the types of photos you should add to your listing:
Cover Photo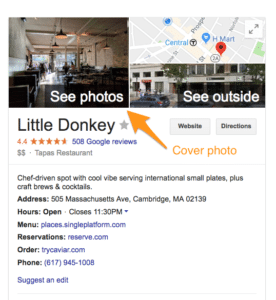 Impress and entice your visitors by putting the best cover photo. A good cover photo can definitely catch your audience's attention, given that it appears on the front and center of your listing.
Profile Photo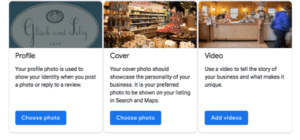 A profile photo is what people will see when you upload photos, videos, or respond to reviews.
Other than a profile and cover photos, Google encourages to upload other photos that can make your listing more engaging to the public. Let us share with you some ideas of what you can upload:
Interior
Take pictures from the inside of your business to give your target market an idea of what your shop or store is like. 

Exterior
On the contrary, take pictures on the outside of your business from different angles. It's best to upload one from different times of the day so your customers will be able to recognize your store.

Employees
Pictures of your employees going about their jobs would also be helpful.

Common Areas
You can upload pictures of a lounge or an area where customers wait or hang out. Make sure to highlight different amenities as well.

Product/Services
Upload photos of the products/services your business sells. Ensure that the photos are of high quality and clearly show your services/goods.
Rooms
If you belong to the hotel industry, post pictures of different types of rooms you offer, including both the affordable and high-end options.

Food and Drink
For businesses in the food industry, upload pictures of your menu and popular dishes. Think about getting a food photographer to make the shots look mouth-watering and phenomenal if finances allow. If not, make sure to take food pictures in bright or natural lighting.

Google My Business Videos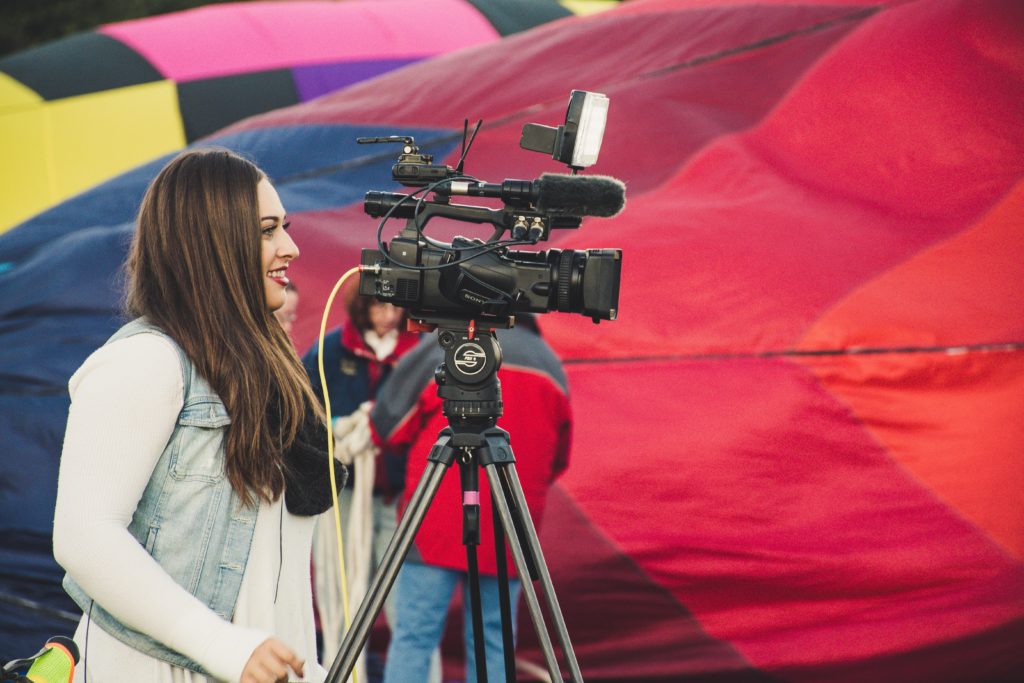 Videos can be added as well as long as it's no more than 30 seconds, with a resolution of 720p or more, and if it's smaller than 100 MB. Unlike photos, you don't have to upload a video.
But think of it as advertising, and it definitely adds to the uniqueness of your profile. It sets you apart from similar businesses.
Google My Business Reviews
The secret to having future customers or clients leave a positive review of your business is to respond to current ones – even the negative reviews.
By leaving a response to positive ones shows your target market that you appreciate their support.
Other than that, it also makes positive reviews standout among the others and encourages others to leave their own reviews too.
No one likes a negative review, but every business has at least one. As with the positive reviews, business owners should also respond to negative ones.
The opinions of your clients matter and show them that you take them seriously. However, don't get all riled up when responding because attacking them will make you look unprofessional.
Conclusion
Overall, Google My Business is a great tool for SMEs to market their businesses without having to spend a fortune.
Setting up a listing takes no more than five to 10 minutes of your time, and if you do it correctly, you can expect to see positive outcomes on your business.
However, it's important to remember that Google My Business isn't the only answer to your prayers. It's just a part of the equation. Stand out and let your clientele notice you. Have a full SEO strategy now.